Background
Ventura City Councilmember since 2003, Mayor of Ventura 2007-09
A Ventura resident since 1986, grew up in Santa Barbara
Married to Tim, who's been a teacher and principal and the Assessment Director for the Ventura County Office of Education. We raised our two children in Ventura. Erin is married with four children. Jeremy is married, has two children, lives in Ventura and is a software engineer.
BA degree (General Studies, Concentration in Art), Magna Cum Laude, California State University, Channel Islands
Teacher for 9 years
Division manager at local publishing company for 14 years
Member, Midtown Community Council
Member, Westside Community Plan working group
Elder, Community Presbyterian Church
Enjoy painting, sculpting, bicycling, ocean kayaking, singing, playing guitar and piano and traveling.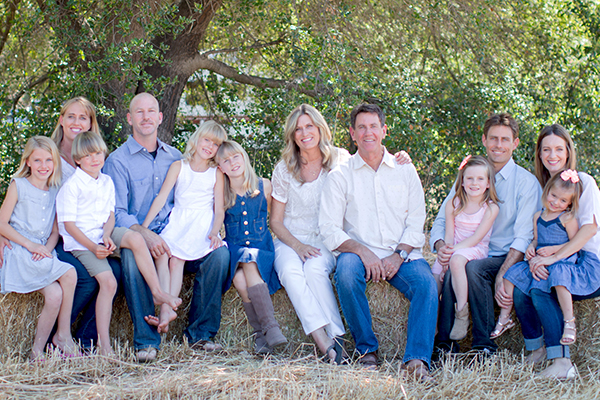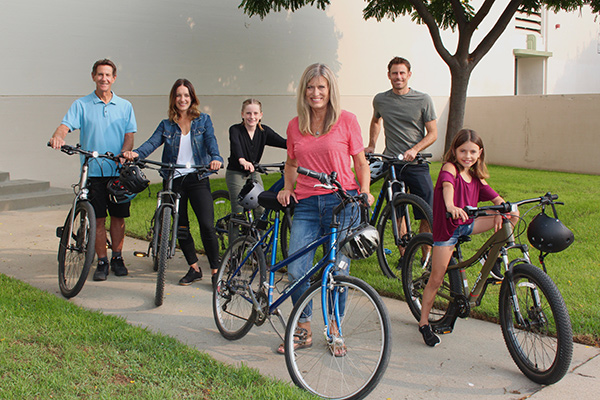 Founding board member of the Downtown Ventura Organization, which was formed to bring together merchants, property owners and residents to revitalize downtown. Welcomed 100-plus new businesses to downtown over the past five years.
Led formation of Downtown Ventura Partners, a business improvement district in which property owners assess themselves and pool funding for downtown improvements.
Vocal supporter of pension reform. Ventura was one of the first cities to slow the acceleration of unsustainable pension costs. More reform is needed at all levels of government.
As mayor during the height of the recession, led collaboration between citizens and city government to identify cuts that would have the least negative impact on vital services and ensure a balanced budget.
Outspoken proponent of carefully planned development that is compatible with surrounding neighborhoods and contains adequate parks, sidewalks, street trees and other community amenities.
Founder and chair of the Serra Cross Conservancy, which purchased and maintains the Serra Cross Park in Ventura.
Initiated a local Healthy Eating/Active Living campaign, part of a statewide program that advocates for city planning and infrastructure that has a positive impact on health.
As mayor, succeeded in getting Ventura designated as a Heritage City, USA, to bring attention to historic preservation and become eligible for grant funding.
Founding member of CSUCI Leadership Council, which works to coordinate academic programs with local job opportunities.
City Council Liaison to the Ventura Visitor's Bureau and Ventura County Lodging Association, helping local businesses succeed through increased tourism.
Created Beautify Ventura program to give recognition to businesses and individuals who work hard to improve our city.
Led efforts to upgrade public areas such as the beach promenade, Grant Park and the Pierpont/Seaward area.
Board member of Community Commission for Ventura County, a countywide collaborative focused on improving services for children and families. Key areas of concern are childhood obesity, homelessness and substance abuse.
Advocated for the planting of trees, and urban forestry policies that ensure the health of thousands of existing city trees.
To celebrate Ventura's 150th anniversary, envisioned and raised funds for a monumental tile mural in front of the Mission San Buenaventura, showing the history of Ventura since its founding in 1866.
Led efforts to win "Tree City USA" designation for Ventura, celebrating and supporting urban forestry projects.